A Refreshing Internet Marketer – Not Pushing Products But Offering Real Non-Hyped Help.
If you want to start an online business, or if you want to make your current online business more profitable, I have a great site to recommend to you today. Solid information that is real and it's free.
I love Internet Marketing but I sometimes get sick and tired of Internet Marketers and so called Guru's with them talking in circles and pushing over hyped products that you don't really need. I have been following Eric Holmlund for a while now and he has been creating a series of 120 videos (all 100% Free) based on making money online and building a real online business.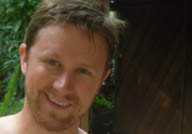 Eric starts at the very beginning. It's OK if you don't know anything about online business.
Eric is showing you how to build an online business from 'A' to 'Z'. If you're an experienced internet marketer, it is intresting to go through the the basics, because he is also sharing all of his advanced techniques too.
He has a lot of personal experience and success in online business, which qualifies him to teach you what he knows. And he is a "normal" guy, and is trying to avoid the hype as much as possible.
Well worth checking out wether you are a newbie or experienced Marketer.
Check out Erics Tips today and let me know what you think.
No comments yet.
No trackbacks yet.
about 9 years ago - 3 comments
How to Rock as a ClickBank affiliate with these great Clickbank tips about how to make money with Clickbank. Make money online Guru Harvey Segal breaks it down to you in this excellent free Clickbank guide called "Clickbank For Newbies"